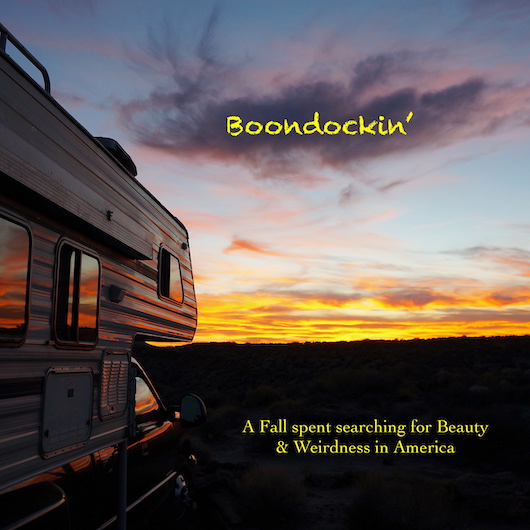 Boondockin' – (A Fall spent searching for Beauty & Weirdness in America)
In the fall of 2018, independent film maker, former comedian and, somewhat sadly, Bigfoot believer Scott "Squatch" Herriott as he, his girlfriend Cory and his pooch/good pal Charlie drive across the U.S. in their Class C camper/truck in search of National Forest and BLM land that is still relatively remote, beautiful AND free to stay at for awhile. Not only do they dock in the Boonies but they also stop and visit some bizarre sights along the way…including part of Hitler's toilet and a Bob's Big Boy in the middle of a field in the middle of nowhere. Oh, the Majesty and the Madness. Boondockin'!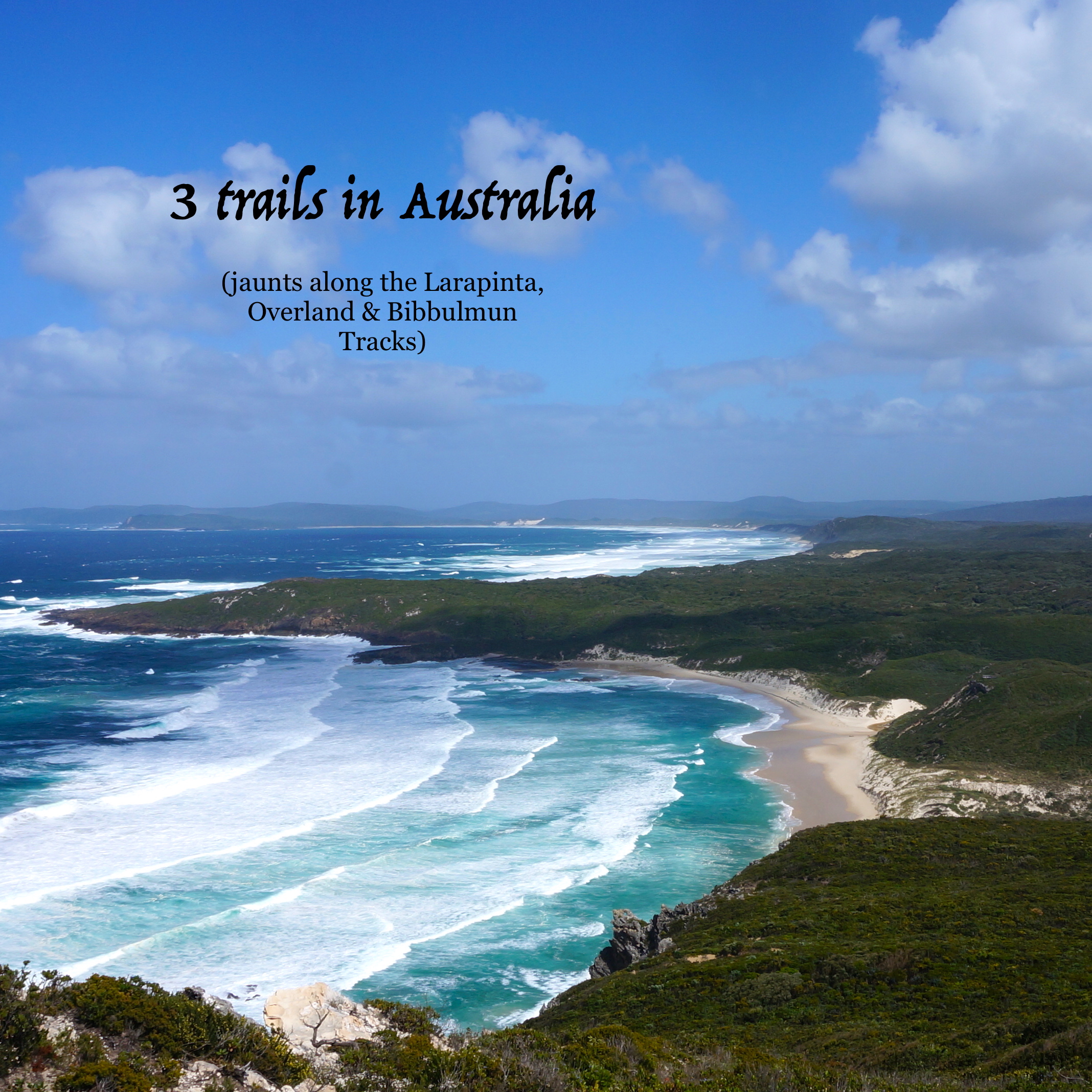 3 trails in Australia – (jaunts along the Larapinta, Overland & Bibbulmun tracks) 
In 2017, Herriott wanted to experience the variety of geographic backpacking adventures that Australia has to offer.  So he decided to take on the Larapinta Trail (deserty), the Overland Track (jungly) and the Bibbulmun Track (along the ocean at times and moderately dense). He had a great time, was amazed at the variety of wildlife encountered and even ran into an NBA legend along the way!
Asquatchalypse Now – (A summer on and around the Bigfoot Trail)
Scott "Squatch" Herriott has made films on long-distance trails & Bigfoot over the past 13 years. Therefore, the newly-formed (and quite gnarly) 360-mile long Bigfoot Trail in northwest California seemed like a perfect way to persuade several backpack-savvy friends, both believer and non-believers in all things Sasquaddly, to try and hike it. Hilarity, hijinks and multiple bruises ensue.
72 Days In Iceland
Join independent film maker, former comedian and, somewhat sadly, Bigfoot believer Scott "Squatch" Herriott as he bikes, hikes, busses and drives around the geothermal wonderland that is Iceland. He yacks with locals, learns how to bake bread in the ground and visits the Sorcery & Witchcraft Museum, the Blue Lagoon, the Penis Museum & the Sea Monster Museum…just to name a few cultural hot spots. He also, obviously, gets to pet a puffin and never meets Bjork.
Flip Flop Flippin'
Join filmmaker Scott "Squatch" Herriott as he attempts to hike the entire 2,100+ mile-long Appalachian Trail in one hiking season while simultaneously searching for the interesting, inspiring, sometimes whacked-out and always dirt-laden folk who make up the long-distance hiking community. No cross-training necessary. It's only 85 minutes long. I promise you can handle it.
Flip Flop Flipped
After hiking the Camino de Santiago in 2013, Scott "Squatch" Herriott returns to the U.S. the following year to finish his Appalachian Trail trilogy (and, hopefully, the trail). He encounters more eccentric and dedicated characters, his toughest miles to date in New Hampshire & Maine and an unexpected medical malady. Ohhh the suspense!
Walk
Official selection of the Malibu, Greenwich, and Olympia Film Festivals, "Walk" tells the story of when, from late April to early Oct. of 2003, I tracked down over 100 intrepid/insane souls who were in the middle of committing a half year of their lives attempting to trek the Pacific Crest Trail…one of the world's most geographically diverse paths that winds from the Mexican border in California up to the Canadian border in/out of Washington state.
Still Walking
In this follow-up to "Walk" I return to the Pacific Crest Trail to find out what tales the Class of '05 have to tell…including some involving salt-crazed deer, a rescued baby falcon and yet another possible Bigfoot encounter. Over 100 interviews, beautiful scenery and a longer hike this time as I meander my way down the northern third of Oregon interviewing those I'd talked to earlier in the year.
Even More Walking
In this third installment of the "Walk" series I do my biggest mile count yet in a single year ('06) on the PCT…over 700+ spread out in Calif., Ore. & Washington. Yowza. As a result, I run into more hikers, trail angels & others who love the truly unique sub-culture of the PCT. With more music, more humor, and more on-trail scenery this time around!
Walked
In this, perhaps final, follow-up to "Walk", "Still Walking" & "Even More Walking", I attempt to hike the remaining 1,700+ miles un-trekked on the Pacific Crest Trail…a 2,658+ mile long path that winds from the Calif./Mexican border all the way up to the Wash./Canadian border. Favorite trekkers from the previous films (Teatree, Nabor J, Roni from Israel, etc.) are interviewed to see what they've been up to along with well over 100 new faces who attempt to conquer one of the world's most geographically diverse paths. Oh, and there's some pretty scenery and, as expected, some riveting Bigfoot discussion. And eight and a half minutes of Extras included this time!
Squatching: Featuring 'A Journey Toward Squatchdom'
In 1992 I feel I came within 40 feet of one of these beings. Seriously. There was video involved. And no hallucinogenics as far I know.  Yes, the video is in the film.  I was interviewed on both A&E's "Ancient Mysteries" and "Sightings" about what happened.  Partiallly inspired by that event, ten years ago I decided to go on mini-expeditions with people I'd met over the years who have shown an interest in the phenomenon – believer and skeptic alike.  And therein lies the film.
Sidetrails
What is Sidetrails, you may ask?  Well, it's a series of mini-documentaries, shot in HD, involving hiking, backpacking & driving around the Western U.S. with friends in search of the unusual, beautiful, humorous and random.  Somewhat planned, somewhat willy-nilly…think of Huell Howser with fewer "That's Amazing!"s.